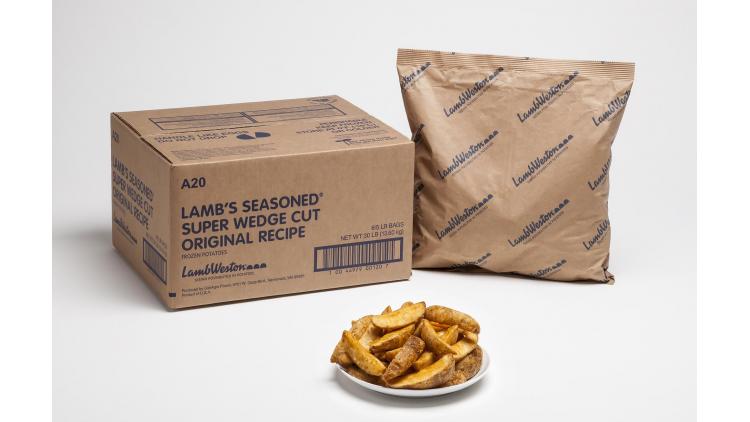 Lamb Weston unveils sustainably optimized food packaging
Kraft paper bags of frozen french fries distributed through institutional markets that are now certified recyclable have the potential to annually divert up to 30-million pounds of packaging material from landfills to the recycling stream.
A successful partnership between Lamb Weston, Eagle, ID, and vendor Graphic Packaging Intl. Inc., yields sustainable packaging benefits that are no small potatoes.
They do, however, literally involve small fries, as in french fries and its packaging destined for foodservice and institutional markets. The fries are distributed in environmentally-friendly Tite-Pak packaging, which is now recyclable in established Old Corrugated Container (OCC) and mixed paper recycling streams.
"We're committed to finding new and innovative ways to help our operators reduce waste, cut costs and ensure everyone is doing their part to protect the environment," says Deb Dihel, vp innovation for Lamb Weston. "The optimized Tite-Pak packaging will reduce the environmental impacts of our product packaging by enabling the diversion of this material to be recycled in an already established recycling stream, with no increased cost to the operator."
Read more: Lamb Weston unveils sustainably optimized food packaging
Related Posts