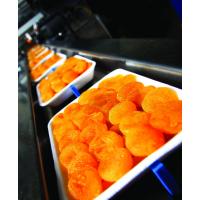 What you need to know about the global snack food market 
According to new research by PMMI Business Intelligence, Europe holds the largest share of the global snack food market at 45%, followed by North America at 33%. Though these largest markets have shown flat to slow growth in recent years, developing countries such as those in Latin America and Asia Pacific will continue to grow at the fastest rate.
Savory snacks are growing at a greater rate than sweet snacks. In 2015 the global savory snack market was valued at $94.3 billion. By 2025 it is expected to grow to $220 billion. (8.8% CAGR)
North America represented the largest geographic market for savory snacks worldwide in 2016 with a $73.6 billion share of the market. However, North American growth is projected to be around 4%, much slower than the 8.8% global average.
Read more: What you need to know about the global snack food market 
Related Posts