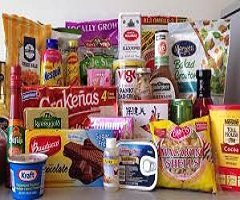 Global Food Packaging Market 2018-2022 
The global food packaging market to grow at a CAGR of 5.39% during the period 2018-2022.
Global Food Packaging Market 2018-2022, has been prepared based on an in-depth market analysis with inputs from industry experts. The report covers the market landscape and its growth prospects over the coming years. The report also includes a discussion of the key vendors operating in this market. To calculate the market size, the report considers the revenue generated from the sales of food packaging.
According to the report, one of the major drivers for this market is Prevent food counterfeiting. Food counterfeit is a major issue faced by manufacturers as well as consumers of food products. Food fraud costs the global food industry about $12 billion annually. For example, in 2016, 450-500 million pounds of Italian hard cheese was sold in the US market, out of which around 18%-22% of the overall volume comprised counterfeit product.
The latest trend gaining momentum in the market is Growing sales of food products on e-commerce Platforms. The food products, apart from being sold in retail outlets and shops, have entered the e-commerce platform. The food products sold on this platform should have durable primary packaging that ensures that the product is in good condition, retaining its quality and freshness.
Read more: Global Food Packaging Market 2018-2022 
Related Posts